VoIP Telephony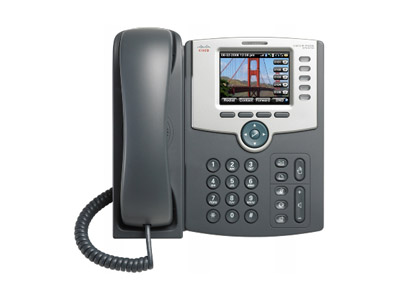 VoIP Telephony for Business
Continent Telecom offers full complex of VoIP telephony services both for small business and large corporation.

Show local presence and sell your products and services in another countries

Local multichannel telephone numbers in 90 countries

Cheap international phone calls

Call centers organization

Virtual office in 90 countries

IP PBX

Toll free phone numbers (800) make easier for customers to reach you, free for incoming calls

Free

call forwarding to Skype and SIP
VoIP Telephony for Home

Recieve calls from your family, relatives,friends, etc. in their location

Call forwarding anywhere in the world with low cost!

Local Virtual Phone Number in Peru (+51) with Call Forwarding
Expand your business, attract more customers and make international calls cheaper by using Peruvian virtual number.
Local virtual number (also called DID(DDI) – direct inward dialing number) is a phone number without directly associated phone line, it looks like a usual landline or mobile phone number. The incoming calls from
virtual number
are forwarded to another telephone number which subscriber chooses, cell or landline number, Skype, SIP (IAX), Virtual PBX, etc.
For example, you purchase Peruvian local virtual number and choose call forwarding to your mobile phone in
Your Account
at Continent Telecom. Your customers, partners, friends and family will call you this number with local Peruvian rates and think that you are situated in Peru but you'll receive calls in another country!
You can change call diverting way any time you need. Virtual number allows to create a local presence without spending money on physical office.
Continent Telecom also offers
multichannel
virtual local DID numbers. These numbers allow to receive several calls simultaneously and are very important element in successful activity of modern company.
Buy Peruvian local number now
!
Pricing
Local phone number price consists of:
- set up fee (one time)
- monthly fee
- call forwarding fee (view prices if you forward incoming calls to mobile or landline phone number), forwarding to Skype and SIP (IAX) is
free
.
Peru coverage (cities/area codes):
International coverage
Continent Telecom offers international
VoIP
virtual numbers in 90 countries of the world with call forwarding to more than 6500 cities.
View plans and pricing
.
How to get a virtual number?
Choose one of the following ways to get a virtual local number:
- send the request to: This e-mail address is being protected from spambots. You need JavaScript enabled to view it
- on the site using
My Account
If you have any questions, please contact
Technical Support
Virtual office in Peru
You can also order Virtual Office solution in Peru. It includes such features as:
Voice mail. If you cannot ring up to subscriber's virtual number you are able to leave a message
Fax to e-mail (virtual fax). This service allows to recieve faxes to e-mail in pdf format
Call recording. Call recoring service allows to record calls in files
Answering machine. It's a simple answerphone. You can use any sounds for it. Subscriber will listen these sounds when the phone is busy
Calls history. You can always view your calls history, including time and subscribers
Consequence forwarding. Ability to choose your own way of forwarding. If you have several phone numbers you can set consequence forwarding for all these numbers
Transfer calls. You can divert incoming calls to another phone number in your office network or another landline or mobile
White and black lists of contacts
Conference
The cost of Virtual office is only 65$/month.
Email to order virtual office in Peru: This e-mail address is being protected from spambots. You need JavaScript enabled to view it