VoIP Telephony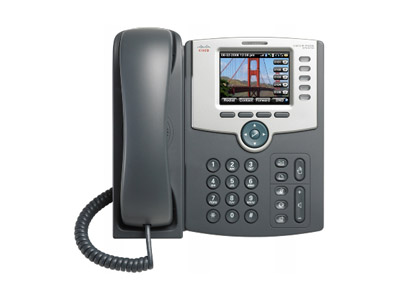 VoIP Telephony for Business
Continent Telecom offers full complex of VoIP telephony services both for small business and large corporation.

Show local presence and sell your products and services in another countries

Local multichannel telephone numbers in 90 countries

Cheap international phone calls

Call centers organization

Virtual office in 90 countries

IP PBX

Toll free phone numbers (800) make easier for customers to reach you, free for incoming calls

Free

call forwarding to Skype and SIP
VoIP Telephony for Home

Recieve calls from your family, relatives,friends, etc. in their location

Call forwarding anywhere in the world with low cost!

Local Phone Numbers in 90 Countries
Virtual local phone number (also called voip did number) is like a usual telephone number. It is a service to forward incoming calls. The incoming calls to virtual number are automatically forwarded to another landline or cell phone number of that city or country which the client chooses.
For example, if you buy virtual local DID number in New York (212) XXX-XXXX and forward calls to your landline (mobile) phone number in London (Tokyo, Berlin, Beijing, Shanghai, Paris, Mexico, Istanbul, Chicago, etc.) the client will think that you are situated in New York. Or if you live in Canada and your family, relatives and friends live in the UK you can buy a VoIP DID virtual phone number in the UK and divert incoming phone calls to your Canadian number. The
cost of
international calls will become significantly cheaper. You can also forward calls from your local number to Skype and SIP.
DID virtual numbers are usually used to decrease the cost of domestic and international phone calls, show local presence of your company in different cities and countries, unite all overseas offices, attract more customers from local markets,
for ad and marketing campaigns,
etc. International call forwarding to Skype and SIP is
free
.
Continent Telecom provides local phone numbers in 90 countries of the world, more then 6500 cities. View the list of available countries and local virtual numbers prices.
International Virtual Local Phone Numbers
Continent Telecom provides local virtual phone numbers in North America, Europe, Asia, South America, Africa, Australia/Oceania.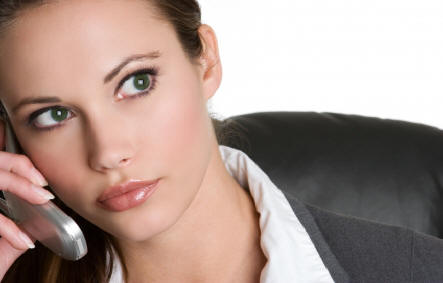 You can forward your calls to landline and mobile phones according to current rates. Call forwarding to Skype and SIP devices is free. Voicemail is also free.

View all countries list and pricing!
Virtual Local Phone Number Advantages
:
r

educe international telephone calls cost up to

60-70%

set up phone number in 6500 cities of 90 countries

forward incoming calls practically anywhere in the world

sell your services and products in another cities and countries


save online direct telephone number after you change company

address
Virtual local phone system (DID) allows to keep confidentiality of conversations and to set up a multiple channel number or additional phone lines. Both entrepreneurs and large companies use virtual local numbers to optimize the cost of telephony.
Stay connected anywhere in the world by using virtual business phone number!
Multichannel DID Virtual Phone Numbers
The company also provides international multichannel virtual local numbers (also called multiple channel DID, direct inward dialing numbers).
It allows to receive several calls simultaneously and it is very important element in successful activity of modern company.
Get virtual multichannel number and expand your business! Your clients will easily call you any time thus you will not lose clients when your company phone numbers are busy.
How It Works
Only purchase a virtual local number and choose the way to forward the incoming calls in Your Account: to your home or office landline, mobile number, Skype or SIP (IAX)! You'll get the possibility to answer calls practically anywere in the world!
More Benefits
Local number is a modern VoIP telephony solution, a base of all companies prosperity. Your company branch offices may be situated in different cities and countries. Local DID number will unite telephony of all departments. Save up to 60-70% of phone calls cost!
Intuitively clear web interface allows to manage your VoIP virtual number from anywhere in the world and change call forwarding destination any time you wish, view your calls statistics, top up balance, etc.
Obtain a VoIP virtual number now!
Pricing
Virtual local phone number price consists of:
- set up fee (one time)
- monthly fee
- call forwarding fee (
view prices
if you forward incoming calls to mobile or landline phone number), forwarding to Skype and SIP (IAX) is
free
.
For example, you buy local number in the USA. Set up fee is 10$ (one time), monthly fee is 7$ and call forwarding price to Canada landline number is 0,1$ per minute. If you forward calls to Skype or SIP/IAX it's free for you.
Free Virtual Number Test
If you would like to test virtual number please contact
Live Support
. You'll have an ability to test virtual number during 1 hour.
Get a phone number now!
How to Buy a Virtual Local Phone Number?

Both private persons and companies can order virtual local telephone numbers.
Continent Telecom accepts PayPal, Perfect Money, Ukash, Webmoney, credit cards (
VISA, Mastercard, Maestro in USD, EUR, etc.),
bank wire transfers
(in USD, EUR)
,
etc.
View plans and pricing!
You can choose one of the following ways:
- send the request to: This e-mail address is being protected from spambots. You need JavaScript enabled to view it
Call Forwarding to Landline, Mobile. SkypeIN Numbers



Phone Call Forwarding (also called
Call Diverting
) is a feature of telephone systems to redirect incoming calls. After setting up call forwarding service you will be able to divert inbound calls to any landline, mobile number, Skype or another VoIP service (SIP/IAX). International VoIP Call Forwarding Service (
view rates
) is very useful for businessmen, companies with departments in different cities, call centers and customer support, real estate, IT, logistic, offshore companies, tour agencies, clinics, government and financial institutions, travellers, etc.
Get online virtual phone number and forward calls to Skype - you'll become the owner of the SkypeIn number in 90 countries, 6500+ cities worldwide.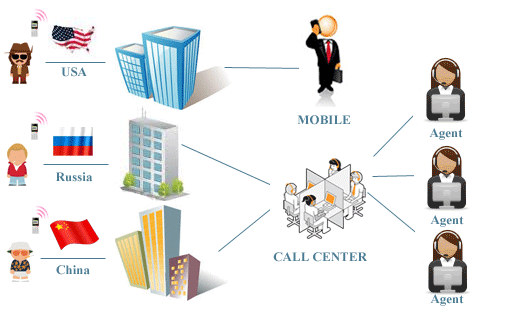 Continent Telecom provides Additional VoIP Telephony Services:
faxes to e-mail - virtual fax (internet fax). This service allows to recieve faxes to e-mail in pdf format.

voice mail.

If you cannot ring up to subscriber's virtual number you are able to leave a message.

Buy a virtual DID number

with

free Voicemail

!

conversations recording.

Call recording service allows to record calls in files.

interactive voice response (IVR). Construct your own interactive voice menu.

transfer call.

You can divert incoming calls to another phone number in your office network or another landline or mobile.

recorded greetings by our professional announcer or your own.


assigning internal numbers. Reach your employees by short numbers.


complicated forwarding. Ability to choose your own way of forwarding. If you have several phone numbers you can set consequence forwarding for all these numbers or call routing by time.

calls interception,

black and white contact lists,

calls history, statistics online.
The cost of is only 65$/month.
You can also order any of these services separately.
Email to
order
: This e-mail address is being protected from spambots. You need JavaScript enabled to view it
Available Virtual Local Phone Numbers:
Continent Telecom

Ltd is the international VoIP service provider which offers virtual
local phone numbers, virtual IP PBX,
call-centers, virtual offices organization in 90 countries.

Continent Telecom provides VoIP telephony services for both wholesale and retail customers.
Since 2004 more than 5300 clients from 32 countries use the services of the company.
Continent Telecom employees treat attentively to each client and give an advice and assistance.
Continent Telecom support processes all the requests. Any question of the client is supported by a qualified answer.
Become our client and you will appreciate the quality of our services!