Virtual Business Phone Number
Virtual business phone number (also called direct inward dialing, DID number) is like a usual landline or mobile phone number. It is a service to forward incoming calls. The incoming phone calls to business phone number are automatically forwarded to another landline or cell phone number of that city or country which the client chooses. Continent Telecom offers
free
call forwarding to SIP and Telegram for numbers from most countries.
Both small businesses and companies can order the service. If you have no office in another city or country you'll have virtual business telephone number there and you'll have a possibility to take incoming calls. Interlocutor will be sure that you are situated in the same city or country with subscriber who bought a service.
Get a business phone number now
!
Virtual Phone Number for Business Allows To:
- set up the phone number in any country of the world
- save money for international calls
- save the phone number after you change the address of the company
- conversation сonfidentiality
- for ad campaigns
- save money for international calls.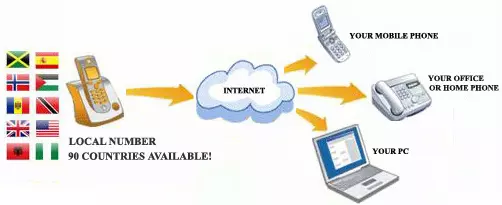 Call forwarding to SIP, Telegram and voicemail are
free
, forwarding to landline and mobile numbers (Vodafone, Telenor, Airtel, América Móvil, Telefónica, Orange, Axiata Group Berhad, TeliaSonera, Saudi Telecom Company (STC), MTN Group, Etisalat, Reliance Communications, Tele2, T-Mobile, Verizon Wireless, MTS, AT&T Mobility, China Telecom, Telkomsel, Idea Cellular, BSNL, Tata Teleservices, Telecom Italia Mobile (TIM), PLDT, Maxis Communications, Turkcell, Qtel, Life, etc.) cost is according the following
rates
.
Additional Services
Voice mail
Virtual fax
Call recording
Answering machine
Voice menu
White and black lists of contacts
Calls history
Consequence forwarding
Call transfer
Conference
How to Get a Business Virtual Phone Number?
You can choose one of the following ways to get a business virtual phone number:
Send the request to:

[email protected]

On the site using Your Account
If you have any questions, please contact Technical Support